Our present bass guitarist is Herbert from Sweden. He joined Karma in August 2021 following the departure of Roger earlier in the month.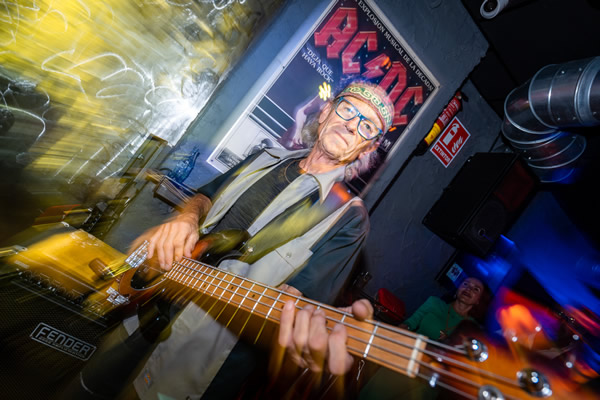 This page will tell you all about Herbert (when I get some info to share).

Herbert plays a number of differemt musical instruments including guitar, bass, harmonica and keyboards. He can sometimes be found at jam sessions held at bars in the campo around the Alhaurin and Coin area.

After a break of several months, as at 2023 Herbert is back playing with Karma. The image was taken at our gig at ZZ Pub in Malaga on 12th May 2023.

More to follow...