This page is all about Jaap Heiden Vander, saxophone player with Karma.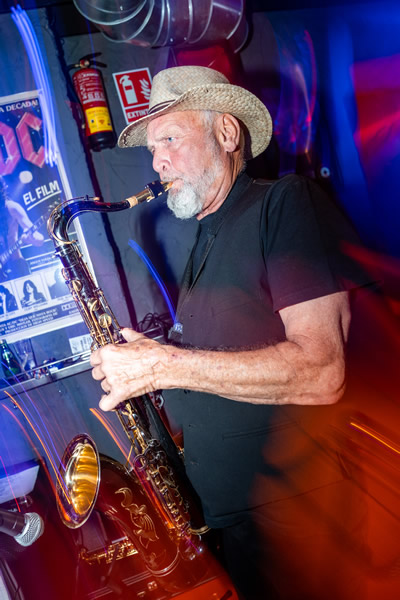 Jaap joined the band as a regular member early in 2018 after playing with us and Lorraine King during 2017 in an attempt to put together a full band for Lorraine's Ami Winehouse tribute project.

That project saw our Ami tribute gig together at Willies in August 2017 for the first and only time.

Since joining the band (in our full Karma guise), Jaap played live on stage with us for the first time at the Road Demons in Coin in April 2017.

More info to follow...