Learning how to sing can seem a daunting pursuit to many, but you can with professional online tuition from top singing course Singorama, reviewed in this detailed evaluation.

Singorama was created by a top singing performer Melanie Alexander who was the lead singer with top Australian all-girl band of the 1990s, "Girlfriend." In this course, she has set out how you can learn to sing in a logical and easy to follow series of steps.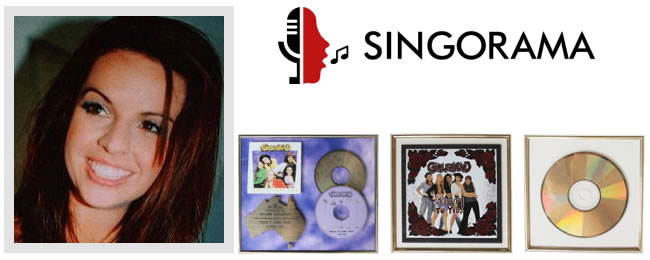 But before I get into what this tutorial program is all about, let's first take a look at some possible reasons why you'd want to learn how to sing in the first place.
Why Do You Want to Learn How to Sing?
Most would-be singers tend to be attracted to singing through seeing TV talent shows that showcase some truly amazing vocalists plucked out of nowhere who go on to become major music stars in their own right.
Imagine how your life would change overnight if you were actually good enough to get through to the final stages of a major show like American Idol!

It would be a first class ticket out of the drudgery of a mundane life to the heady heights of stardom and all the incredible rewards that come with it!

This remains little more than a fleeting dream for the majority of people, because they simply don't believe they could sing a decent note if their life depended on it. Yet there are those that defy the odds and go from hopeless to hopeful and realize their dream and sing their way to those finals!

You can do it too if you are determined enough and are willing to take the steps to get the right tuition that will teach you how to go out there and sing correctly. This amazing vocal training can do exactly that!

Note: As an affiliate of Singorama I earn commission from qualifying sales.
What Can Singorama Teach Me?
Throughout the video tutorials, Melanie guides you through the process of going from someone who never thought they'd ever be able to sing a note to a confident, skilled and creative singer. Imagine just how amazing that would be!

She reveals to you the secrets of all the top singing professionals in the music industry. These are useful and success-making secrets that you won't find in all the free courses that are littered about the place. She does that by providing you with a step by step road map to vocal performing success and it's something that anyone can follow and apply to their own success.

The best part about taking this course is that you don't need any prior experience to obtain a spectacularly, beautifully tuneful voice that will astound your friends. Anyone can follow Melanie's teaching because it is so straightforward and easy to follow!
No Need to Spend All Day Practising
The traditional view of practising to gain mastery of any of the musical arts was to work really hard at your chosen music form and if that was learning to sing, it meant practising for hours every day. Well that traditional belief is swept away by Melanie as she shows you how you can take just 30 minutes of your day to achieve the same incredible results.

Can you visualize just how liberating that would be? Spend just 30 minutes each day on developing your voice to an extraordinarily high level that you would never have believed possible before you took this vocal tutorial program.

You can get this course for a surprisingly low price especially when compared to what it would cost you to hire a professional voice coach to teach you one on one. With this video online singing lessons program, it's like having your very own personal vocal coach right there with you every day for as often and as long as you need her.
If You Want to Sing Get This Course
Get this course right now and in no time at all, you can be learning how to sing the right way and start developing your voice to sing your way into whatever dream you can realistically imagine for yourself! Click the link below to get your own, personal copy now.




You absolutely CAN learn sing beautifully. This vocal training course teaches you how. Imagine how amazing that will be!